Lisa's Baby Shower Cake
As soon as Silvia, Lisa's mother, set a date for Lisa's Baby Shower, she contacted me about a cake. Trusting my creativity and aesthetic sense, Silvia gave me free reign on the design and flavors with only one request- that the cake lean on the feminine side since Lisa is having a girl. After a bit of brainstorming, a Mexican-inspired cake was created. I used colors from the mexican flag and i adapted a graphic flower pattern i saw in an Urban Outfitters catalog. The piping was outlined with gold luster to soften the transition between the colorful piping and the rest of the cake.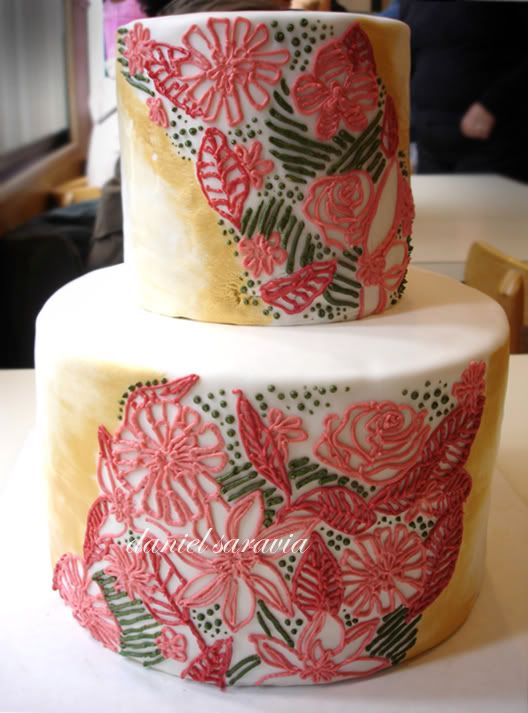 The cake alternated between Chocolate Fudge and Toasted Almond layers and was filled with Organic Raspberries and Vanilla Buttercream.