Miriam's Birthday Cake
Where to start? Miriam is a long time friend, so for her birthday, i wanted to surprize her with a unique and special gift- Whats more special than a Dolce & Gabbana handbag made of cake and sugar?!
Although her cake was presented to her about a week after her celebration, it was received with loud claps and vigorous hopping.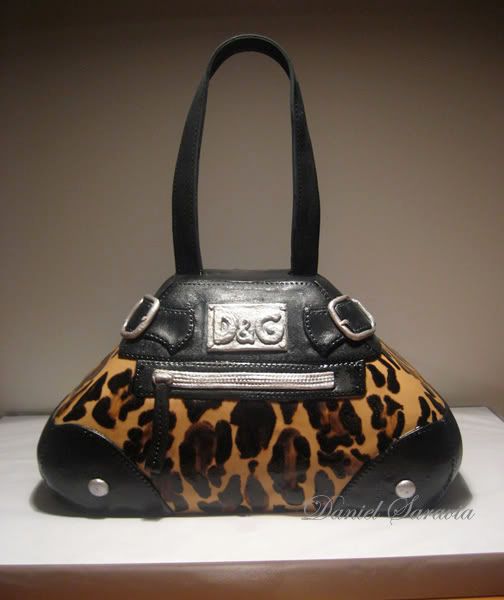 The cake you ask? Moist Chocolate Fudge and nutty Toasted Almond Cake with red Raspberry Preserves. Yummo! (just kidding). Happy Birthday Miriam!
-Miriam's 19th Birthday Cake was created September.03.2007