Tan Wedding
Designing a wedding cake is usually a months long process in which the cake designer collaborates with the groom-and-bride-to-be to create a unique cake that best expresses the theme and feel of the wedding with the given budget. But sometimes that process happens over a few days. This cake from conception to birth took only 2 weeks, if that.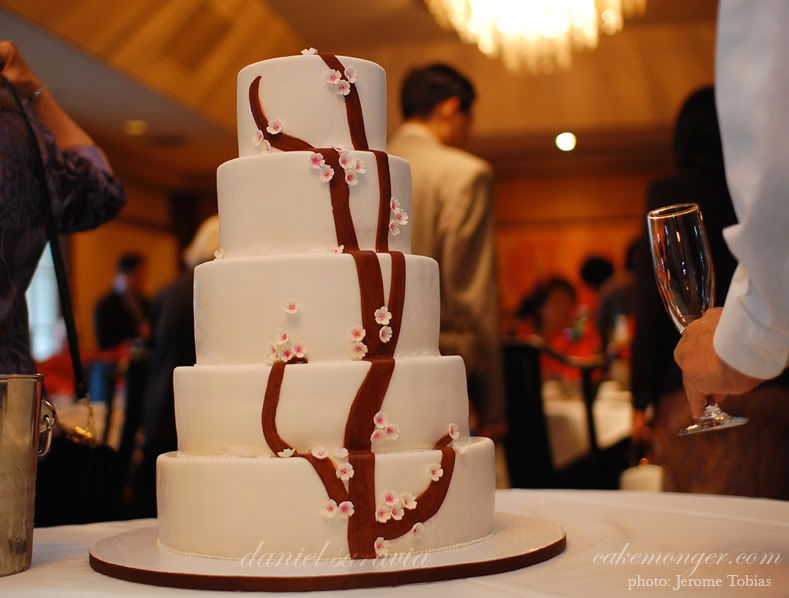 Classic Vanilla Cake with Vanilla Bean Custard, 
Sliced Strawberries and Vanilla Buttercream
Bryant knew exactly what he wanted when he contacted through our mutual friend, Robin. A Cherry Blossom, "Strawberry Shortcake" for 200 guests for his brother's wedding- I mean, cake for a gift? Is there a better gift?!